CENTRE FOR PATRISTIC, MEDIEVAL AND RENAISSANCE TEXTS
The activities of the Centre are focused on biblical exegesis, examining from a broader perspective the emergence, transmission and interpretation of biblical texts. Particular attention is paid to the Alexandrian exegetical tradition and the interactions of Hebrew and Greek traditions.
Černušková, V. – Kovacs, J. L. – Plátová, J. (eds.). Clement's Biblical Exegesis. Proceedings of the Second Colloquium on Clement of Alexandria (Olomouc, May 29–31, 2014), Vigiliae Christianae Supplements 139. Leiden: Brill, 2017.
In Clement's Biblical Exegesis scholars from six countries explore various facets of Clement of Alexandria's hermeneutical theory and his exegetical practice. Although research on Clement has tended to emphasize his use of philosophical sources, Clement was important not only as a Christian philosopher but also as a pioneer Christian exegete. His works constitute a crucial link in the tradition of Alexandrian exegesis, but his biblical exegesis has received much less attention than that of Philo or Origen. Topics discussed include how Clement's methods of allegorical interpretation compare with those of Philo, Origen, and pagan exegesis of Homer, and his readings of particular texts such as Proverbs, the Sermon on the Mount, John 1, 1 John, and the Pauline letters.
Roskovec, J. – Hušek, V. (eds.). Interactions in Interpretation. The Pilgrimage of Meaning through Biblical Texts and Contexts. Biblical Interpretation Series 185, Leiden: Brill, 2020.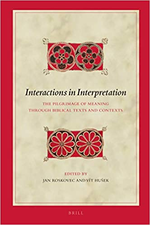 Hrůša, I.Ancient Mesopotamian Religion. A Descriptive Introduction. Münster: Ugarit-Verlag, 2015.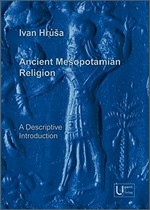 Havrda, M. The So-Called Eighth Stromateus by Clement of Alexandria. Philosophia Antiqua 144. Leiden: Brill, 2017.